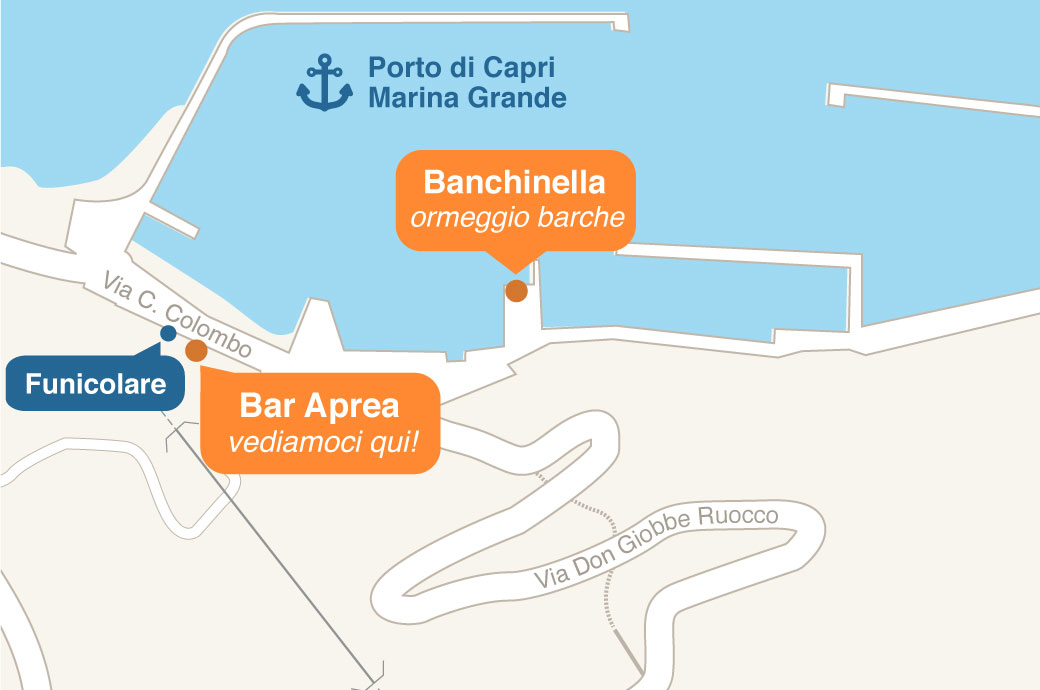 I live on Via Truglio..."in the fountain" as they say in Marina Grande! (the only fresh water spring on the island of Capri is nearby, where the island women would once draw water).
All of my boats are docked near Banchinella.
I meet my clients at Bar Aprea in Marina Grande, next to the funicular exit.
If you can't spot me, ask for "Ciro, the son of Jair"
Everyone knows me in Marina Grande!